The Ford Mustang is getting older today and this is my chance to tell you about my Mustang 66 project, as I did two years ago.
As in 2019 when I gave myself the Time magazine of April 17, 1964, I offered myself a gift this year also in anticipation of Mustang Day. This time, it's the book 'Mustang Genesis: The Creation of the Pony Car'. As the book is hard to find and at astronomical prices, I managed to find a second-hand copy in good condition which history caught my attention.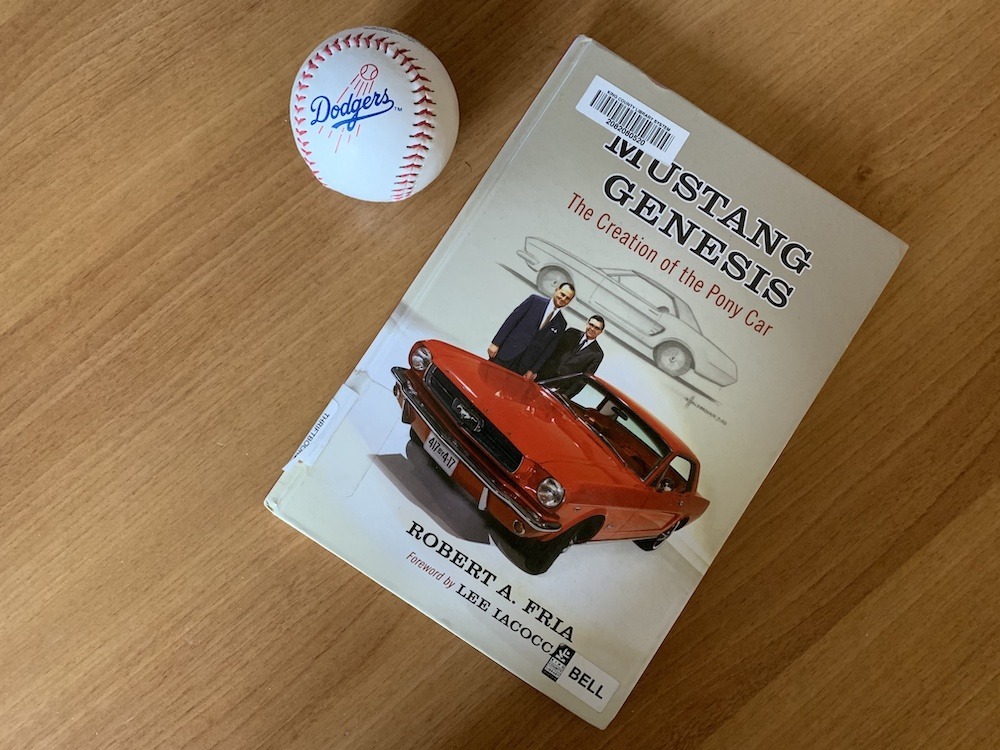 Indeed, this book comes from the King County Library in Washington. This copy therefore spent part of its life on the shelves of a library and had to pass from hand to hand before crossing the USA, the Atlantic Ocean and arriving on my bedside table. I haven't taken the time to read it in its entirety yet, but I have enjoyed the few pages I have read and learned things I didn't know about the history of the Mustang! In 182 pages, the author Robert A. Fria (who is no longer presented, one of my first blog articles in the French part – not yet translated – talked about him!) looks back on the genesis of the pony-car and dwells on the concept-cars (the 1962 prototype and the Mustang II concept) that made it possible to come up with the car we cherish. The preface is written by Lee Iacocca which convinced me to buy the book! In short, I recommend this book, if you have the opportunity to find it inexpensively and in good condition, it is a true bible on the genesis of the Mustang!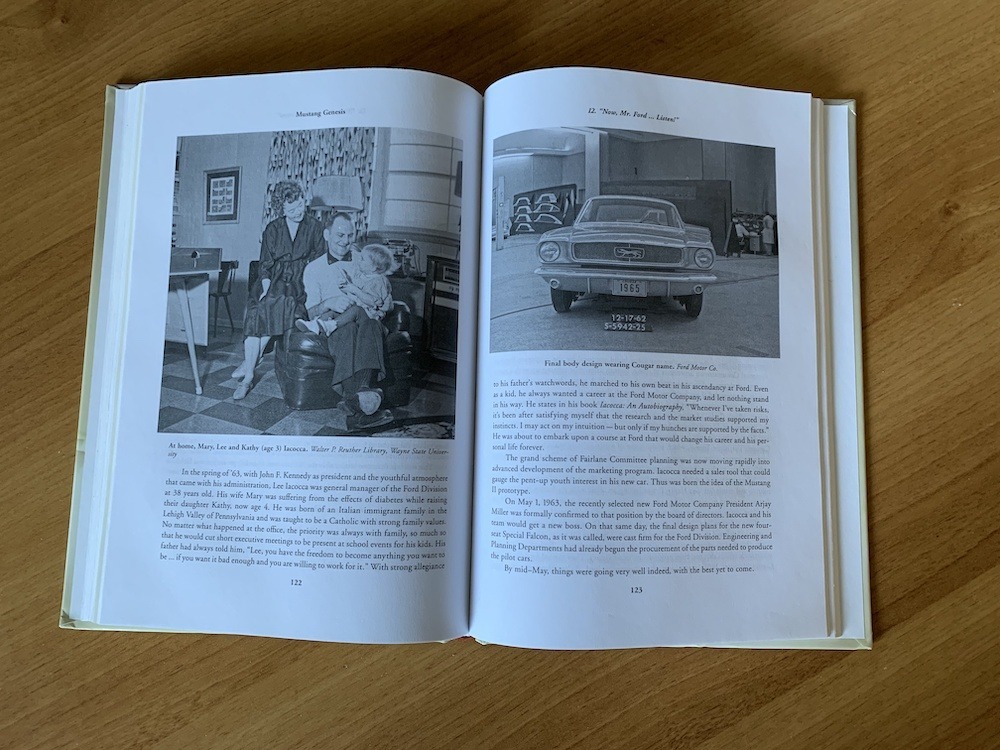 For my part, the Mustang is now fully reassembled, but I still have to start the engine and make a few adjustments (especially the clutch which I cannot link as it was before disassembly) which are beyond my skills. It has been a little over a year since it had to be picked up by a professional (who knows wild ponies well) but whose waiting list is as long as an arm (or maybe both arms and legs!). The last time I spoke with him we talked about a date in May, fingers crossed!
Please, enjoy this day and, for those who have the chance, get out and drive (safe) your old Ford ;).
And finally, a little song on video: