On the occasion of the sixtieth anniversary of the Mustang (1964 – 2024), Ford launches a new generation – the seventh – of its legendary wild pony. S650 is the code name given to this new platform. As a reminder, the code given to the sixth generation was S550.
If I'm mainly interested in classic Mustangs, the announcement of the new generation of Mustang couldn't not be the subject of an article.
For several months now, pictures have been appearing on the Internet to give us some hints. For example, we expected the S650's silhouette to look very similar to the S550 (2015 – 2023 models) with only a few styling changes including new air intakes, a revised hexagonal grille and three-piece headlights.
Earlier this year, we were able to see some photos and videos of the camouflaged Mustang: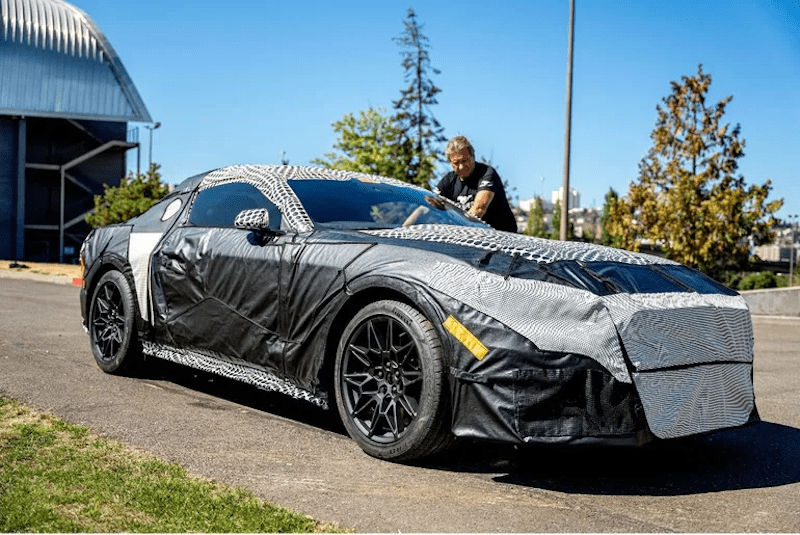 [embedyt] https://www.youtube.com/watch?v=p7e1PZRGj6s[/embedyt]
That was all it took for several 3D tests to be made by enthusiasts, including a certain "chazcrom" on Mustang7G.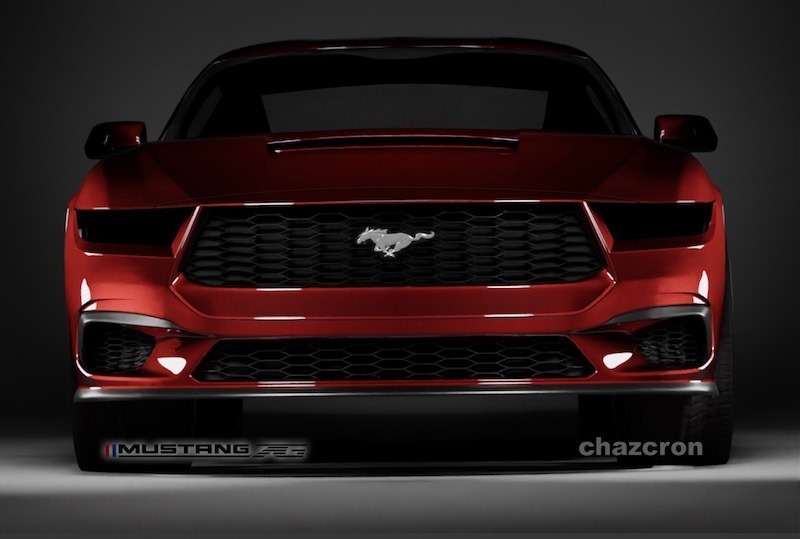 The user who hides behind this pseudonym went even further by publishing two videos showing his renderings in three dimensions (admire the realism!) : video 1, video 2.
And the day before the revelation, Chazcron, makes us a very impressive video (video 3).
The 7th generation Mustang was officially revealed at the Detroit Auto Show held on September 14 in the "motor city". Several revelations were made about it, here is a quick overview of what we can expect from the Mustang in the coming years.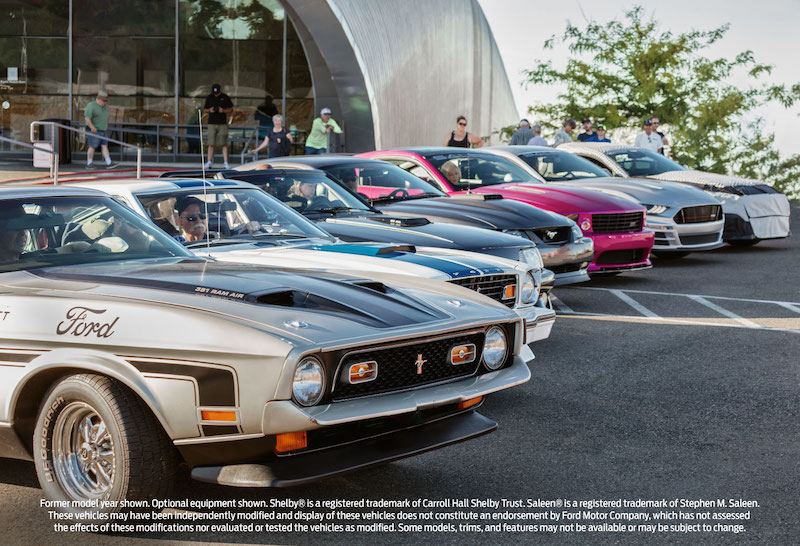 It will be available as a coupe and a convertible.
As for the engine, we'll find the 2.3L I-4 EcoBoost engine and the 5.0L Coyote V8. A six-speed manual transmission will be available as well as a 10-speed automatic.
Inside, the dashboard has been completely redesigned, more streamlined with large instrument screens – all digital ¬- with dazzling resolution. We'll also find innovative safety and driver assistance features.
A new version, called Dark-Horse, will also be available.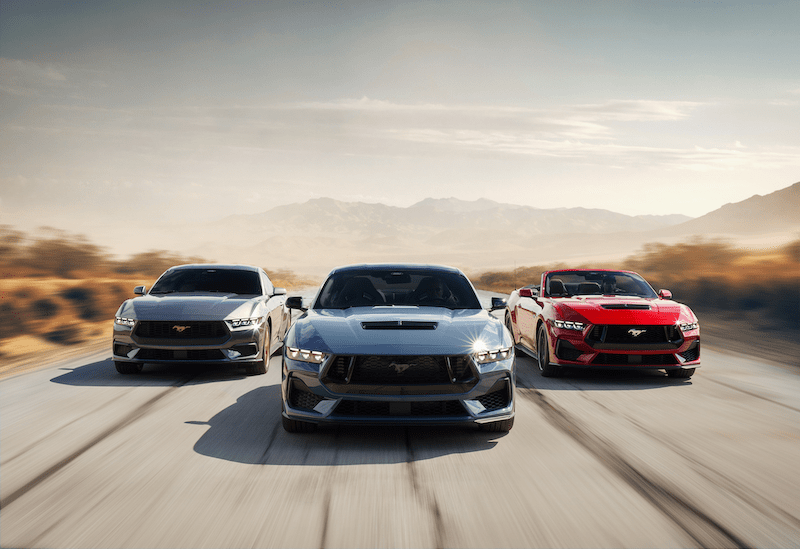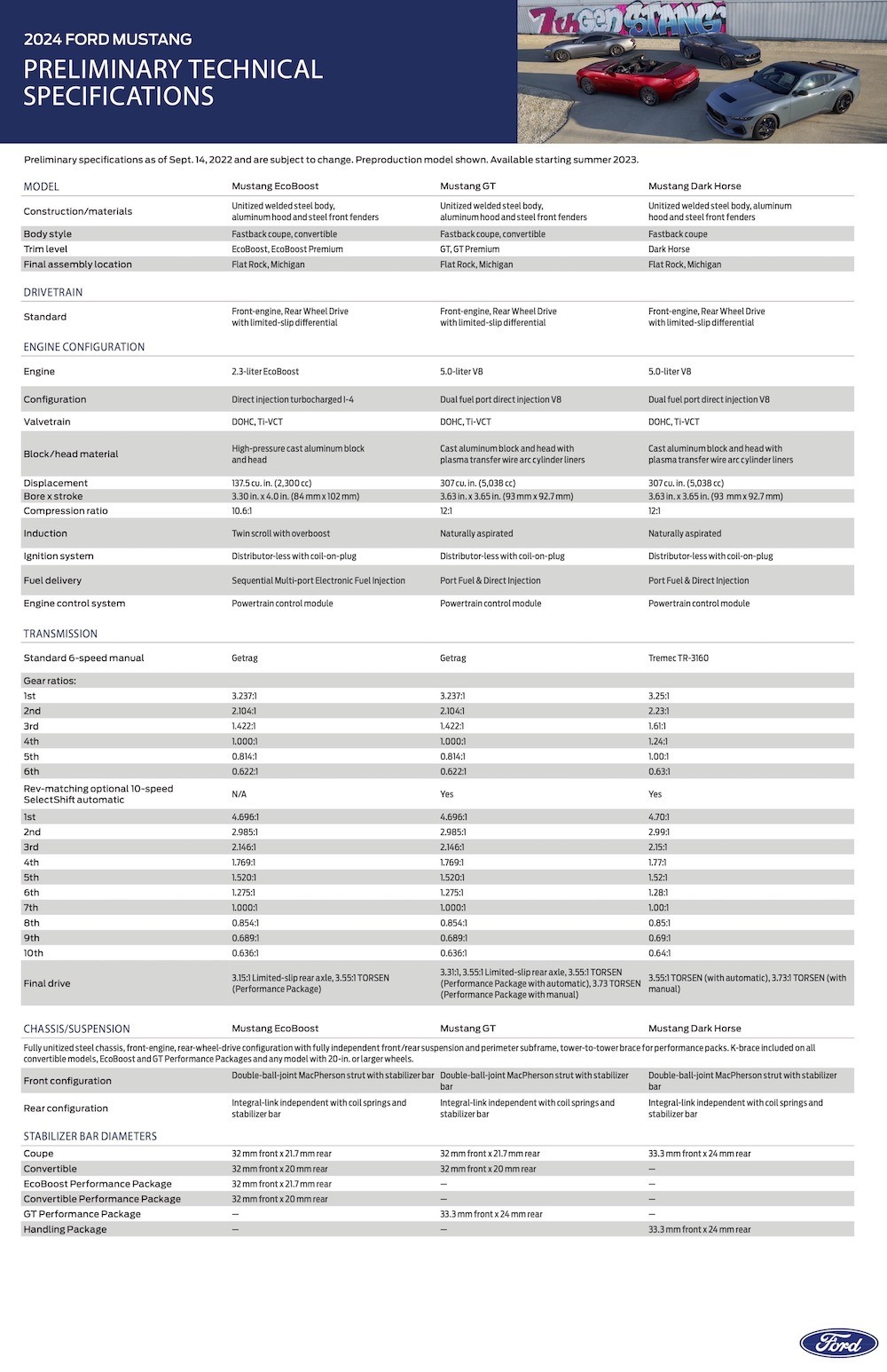 Sources :